Our Practice
Collet Masillamoni, DDS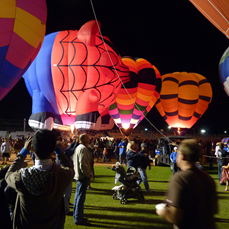 Dr. Collet Masillamoni has been practicing in Yuma since graduating from Loma Linda University (LLU) School of Dentistry, Loma Linda, California with the Doctor of Dental Surgery Degree. Prior to that, he studied at Mar Ivanios College and received the Bachelor of Science (chemistry) degree from Kerala University, India, and the Master of Science (bio-chemistry) degree from LLU Graduate School.
Work experience includes brief stints teaching high school English and math; research in biochemistry, health education, and root canal medicines; and veni-puncture.
He is married to Eva and has two sons: Stephen, a physician psychiatrist doing a fellowship in child and adolescent psychiatry, and Joshua, a dentist working in San Diego. He also has three step-children: Liala, a pharmacy tech, staying at home and raising children Elijah and Miles, Linette a physician's development coordinator in a hospital, and Merl, who teaches high school physics.
Dr. Masillamoni enjoys running half-marathons, hiking, flying, reading, gardening, music, serving at various levels in his church, snow skiing, and traveling. He also enjoys providing dentistry to those in various countries around the world.
Memberships and Associations:
American Dental Association {ADA}
Arizona State Dental Association {ASDA}
Southern Arizona Dental Society
Yuma County Dental Study Club
Medical Staff of Yuma Regional Medical Center {YRMC}
Alumni Association of LLU School of Dentistry
Liga International {Flying Doctors of Mercy}
Adventist Services and Industries {ASI}
Aircraft Owners and Pilots Association {AOPA}
Seventh Day Adventist Church
Sunrise Optimist Club of Yuma
Academy of Dentistry International {ADI}